Eternal Starlight is a tactical space combat adventure. You'll command a small fleet of human ships and their alien allies against overwhelming odds. Only by using their unique abilities can you hope to win..
Command your fleet in true 3D battles. VR gives you the unique ability to accurately move your ships in 3D and see relationships that would be lost on a 2D screen. Scale your view from the size of a single fighter to the entire map. Each mission puts you at the center of an epic space battle.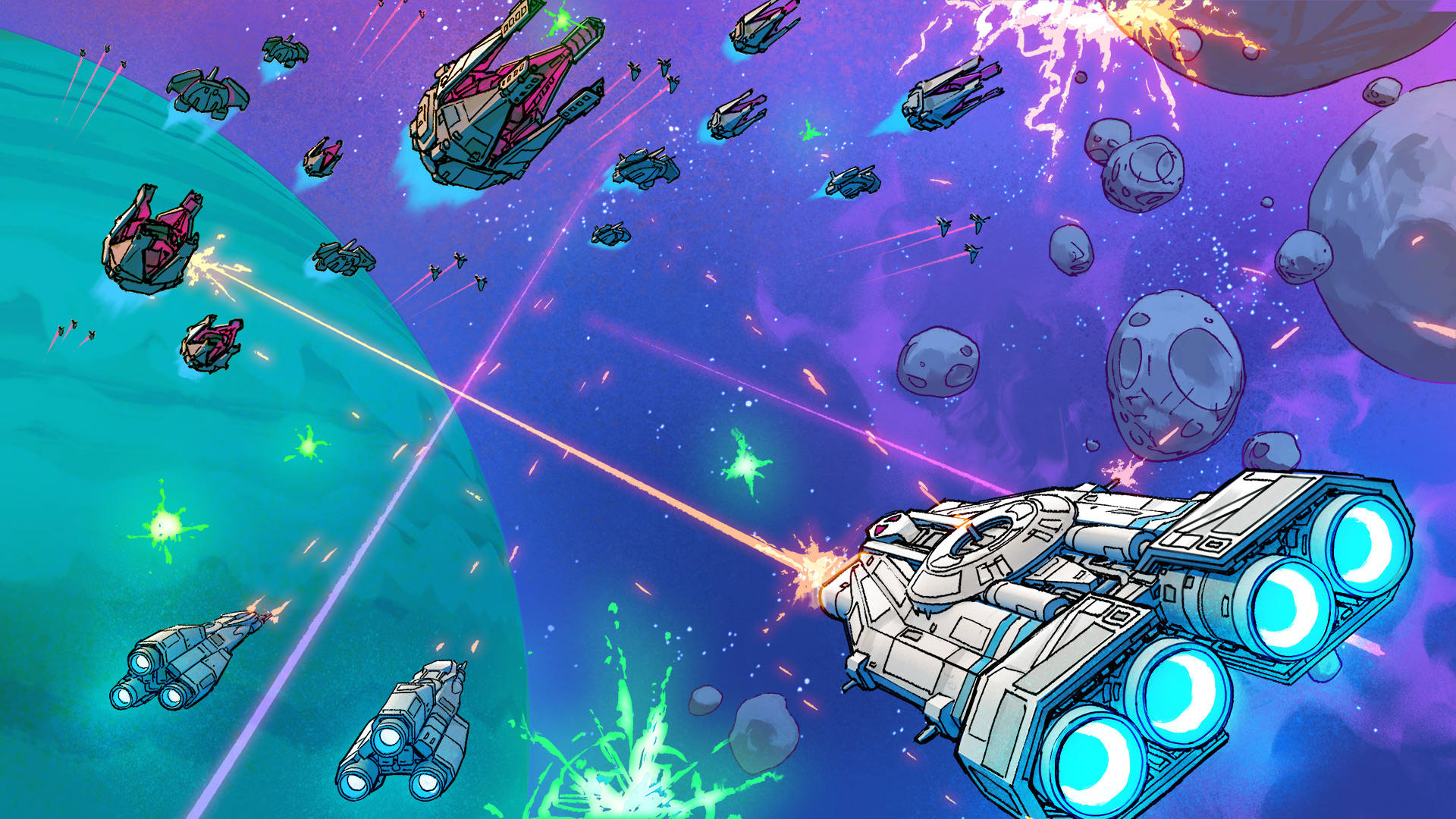 A TACTICAL SINGLE PLAYER EXPERIENCE WITH DEPTH
Eternal Starlight features 17 capital class vessels each with their own unique capabilities. Positioning them and using their abilities strategically will be key to defeating the foes you will face. You'll also have to deal with asteroids, rifts, mine fields and other space hazards.
FREEDOM OF MOVEMENT
The game has an intuitive locomotion system that lets you move through space by grabbing it and moving it around you. Zooming in and out is possible using a pinch or pull gesture with both hands. It's very comfortable and flexible allowing you to play seated, standing or in full room scale.